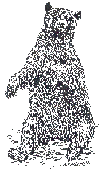 1351 Vallée Missisquoi
Glen Sutton, Quebec
J0E 2K0
450.538.5816
info@outdoorlodge.ca

Mailing address
125 Bridge Road
Sutton, Quebec
J0E 2K0
Canada

Biking
Skiing
Kayaking
Tennis
Hiking/Walking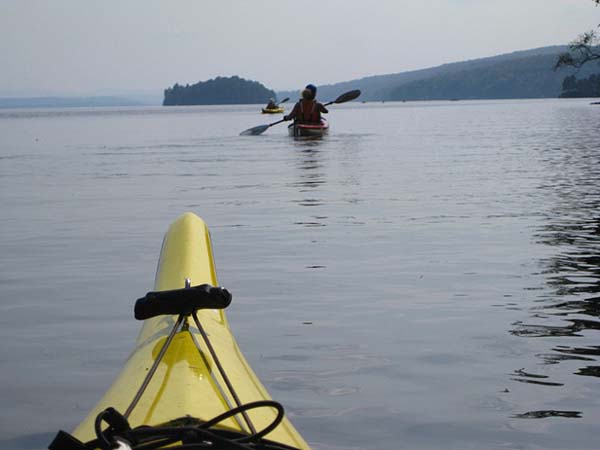 Sea Kayaking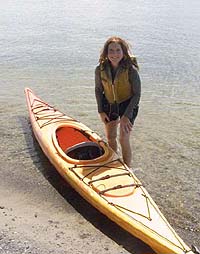 From our comfort base, come day kayak some of America's most famous waterways: we choose from Lake Champlain for an in-depth look at our historical past; Lac Brome for the architecture, antiques and glorious summer cottages of Canada's "old money" elite; Lake Willoughby (the Switzerland of Vermont) for its soaring cliffs and Robert Frost connections; Lake Memphremagog for the Gregorian chanting (Benedictine Monastery) and dazzling shoreline. Also, our valley river, the Missisquoi, makes for a nice introduction to moving water (rudders and skegs up). We work on technique as much as desired. We explore various habitats including marshes that are so rich in birdlife and amphibians. Some guests bring their own kayaks and we credit you $100 if you do. Otherwise all water gear provided.....state of the art kayaks (one tandems, many solos, paddles, life jackets, safety gear).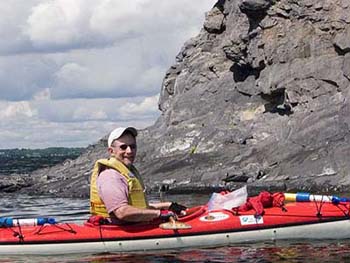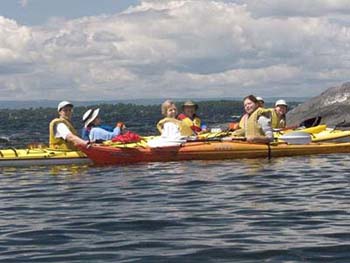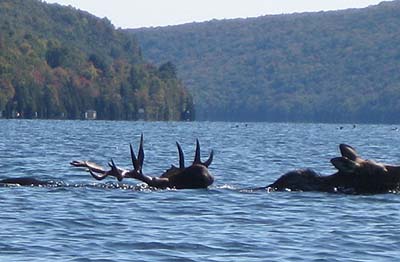 On September 22, 2008 at 2 p.m., guest Richard Wolf took
this memorable photo. 15 kayakers, 14 loons and two moose
all getting along just fine on beautiful Lake Willoughby in
Vermont's Northeast Kingdom.