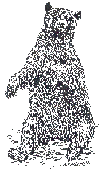 1351 Vallée Missisquoi
Glen Sutton, Quebec
J0E 2K0
450.538.5816
info@outdoorlodge.ca

Mailing address
125 Bridge Road
Sutton, Quebec
J0E 2K0
Canada

Biking
Skiing
Kayaking
Tennis
Hiking/Walking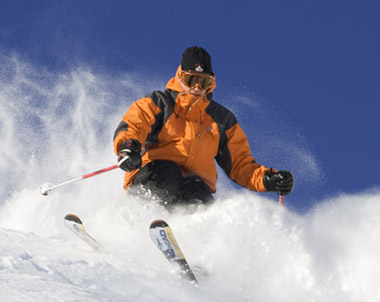 Skiing

Downhill

The Outdoor Lodge in Glen Sutton is ideally situated midway between Jay Peak, Vermont and Mont Sutton, Quebec. Both mountains compete for Best In The East Honours. A typical visit could go half Jay/ half Sutton or all one or the other. Jay can be a cold mountain when the winds are up (plus many lifts close). It has a bigger vertical drop (2153' vs. 1430') with its summit over 1000' higher than Sutton's. Jay seems to gather snow from all directions and gets a fair bit of lake effect snow off Lake Ontario. Jay states annual snowfall averages in the 350" range (more than Sunday River's 155", Killington's 250", even more than Aspen's 300") while Sutton calls out at 200" average snowfall. Sutton's glades are as originally cut, Jay came and fitted them in very recently (Sutton's have a natural feel, Jay's are trickier and much tighter). An expert from Jay would find Sutton playful, an expert from Sutton would be challenged heavily at the top end of Jay's terrain. Intermediates would be equally at home at Sutton as at Jay. Ticket price breaks could be better at Sutton or Jay depending on the size and age breakdown of any given group. Our Lodge is 25 minutes away from each mountain. Lodge guides / instructors can show you, if desired, hidden stashes on either mountain and help tune up your group's ability in cruising, carving, steeps, bumps, woods, powder or just getting to that next level. We can run XC ski programs at the same time and guests are free to have 'switch' days.

Cross Country

We are minutes away from Le Diable Vert and Ruiter Valley XC Ski Centers and about 30 minutes more from Orford Provincial Park and Yamaska Provincial Park (skate plus classic). Our Lodge guides / instructors can assist in exploring all local geography (outside our door is the Sutton Massif - the largest wilderness, backcountry recreation area in Southern Quebec) or any subtlety of skating or classic technique, if so desired. Telemark anyone? Or if your group is up to the challenge, we can run the Backcountry Odyssey....a couple of day adventures on the wild side: a full high-country traverse of the Sutton Massif (Quebec) or a Bolton Valley to Stowe (Vermont) traverse that goes from sun-up to sun-down (trail and skier conditions subject to approval). DH ski programs can run the same week so 'switch' days are encouraged.